CADAQUÉS at Melbourne Art Book Fair
19 - 21 may with equator institute



First edition photography book of polaroids captured in my Spanish home town, Cadaqués.
The book designed by @pierrot and published by @equator


CADAQUÉS

First edition photography book of polaroids captured in my Spanish home town, Cadaqués.
The book designed by @pierrot and published by @equator is available online on equator institute.
Thank you so much equator institute!



500 copies, hand numbered
104 pages
215 x 225 x 20 mm


valérie prot - cadaqués

On sale: https://www.equator.institute/





PROTECT THE SEA - CUIDEM EL MAR
ON THE ROCKS

From march 26th until may 3th 2021, I will exhibit PROTECT THE SEA - CUIDEM EL MAR and ON THE ROCKS at Espai Montgrí in The Museum of the Mediterranean of Torroella de Montgrí in the framework of Mirades Festival organized by Amics de la fotografia.

https://www.fototorroella.cat/



Cuidem el mar - Protect the sea, cyanotypes, 420 x 297 mm, watercolor paper 300gr, 2020



On the rocks, 55x30cm, satin paper 260gr, 2/5, 2018

For almost two decades The Museum of the Mediterranean has been dedicating one of its spaces to the dissemination of contemporary art. The exhibitions at Espai Montgrí are now curated by Cultural Rizoma, a non-profit cooperative focused on research, mediation and dissemination of culture and contemporary creation.

Thank you Cultural Rizoma: Rita Andreu, Olga Taravilla Baquero and Mar Serinyà!!

>>>>> Have a look: https://www.culturalrizoma.com/

More informations:
https://www.museudelamediterrania.cat/ca/programacio/c/5339-protect-the-sea-on-the-rocks-de-valerie-prot.html






UNTITLED
CHIMNEY SERIE




Cyanotypes on watercolor paper 300gr, Edition of 10, 2019-2020

Cyanotype is one of the oldest photographic noble print processes. It relies on the reaction of certain iron salts, which cure under the influence of ultraviolet light, forming the typical cyano-blue color shades. The manufacturing process can be described as a combination of photography and classical printing. Especially the highly detailed reproduction of the photography on one hand and the structure of the paper on the other giving the Cyanotypes its unique appearance.




ON THE ROCKS
Je présente du 20 au 30 septembre 2018, une partie de ma série "On the rocks" dans le cadre du Photo Festival INCADAQUES.
I am showing « On the rocks »
at the International Photo Festival @in_cadaques.
See you at Mut for the opening at 5pm.
To see more pics, check my blog: https://goodweatherfortomorrow.tumblr.com/
About the photo festival INCADAQUES: https://www.incadaques.com/info-es/





GOOD WEATHER FOR TOMORROW!
A blog with some pics!
Here is a selection of some photographs I have made over time: https://goodweatherfortomorrow.tumblr.com/
Enjoy the views!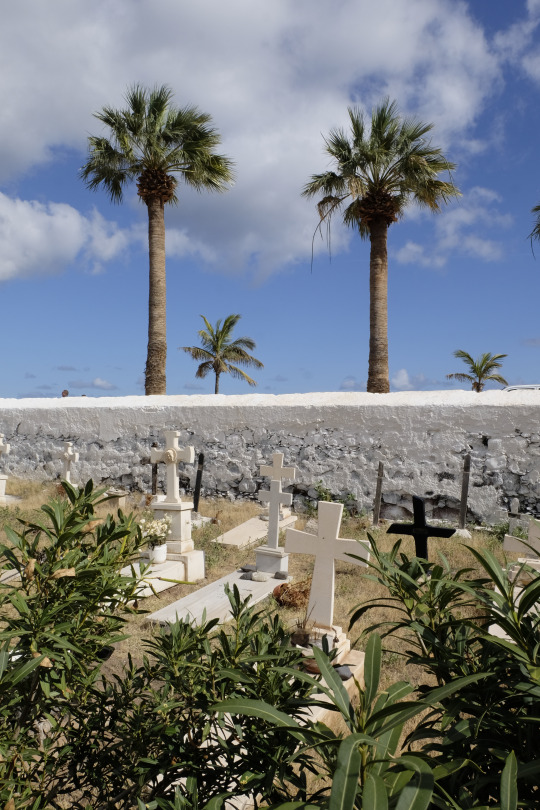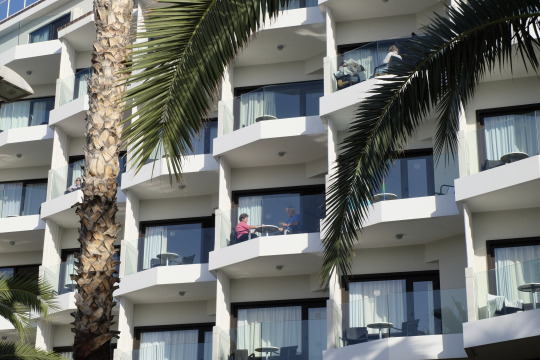 MY FIRST SKATE
My first skate is part of the summer show 2016 A JOSEPH BEUYS at Galeria Cadaqués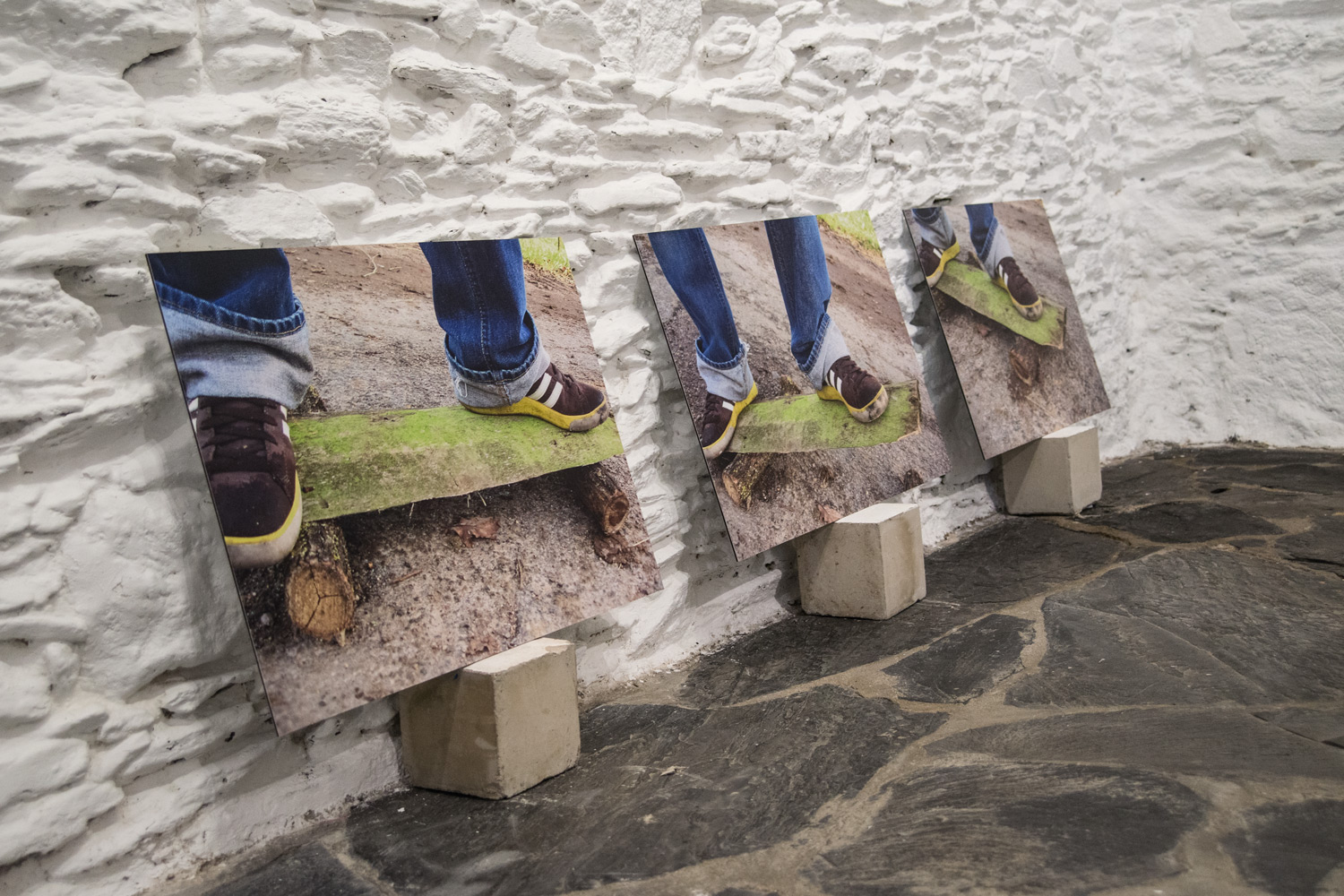 Photos of the exhibition: Erika Prüfert

Galeria Cadaqués,
Horta d'en Sanés, 7
17488. Cadaqués
https://www.galeriacadaques.com/exposiciones/




My project: DESIGN FOR DRUG DEALERS
is now on Instagram:
https://www.instagram.com/designfordrugdealers/



DFDD is a project based on formal and conceptual simplicity in order to make quality and durable design for drug dealers.


BOOK
La symétrie selon Paulette, work in progress






REALITATS ALTERADES
Cicle expositiu comissariat per Rita Andreu

Valérie Prot
Portraits
12/03/2015-23/04/2015
Inauguració 12 de març a les 19.30 h

Coespai
C/ Anselm Clavé 32, 3r
17001 Girona
www.coespai.com
www.segellco.cat

"Realitats alterades és un cicle expositiu que desplega quatre propostes entorn a la realitat i als mecanismes i estratègies que li donen forma. La realitat alterada entesa com a quelcom que deixa de ser el que era per passar a ser una altra cosa, que muda de forma a causa de la intervenció d'un element extern, però, al mateix temps, alterada en el sentit de pertorbada o agitada com a conseqüència d'aquesta mateixa intervenció. D'aquesta manera, els projectes que es presenten són treballs que s'apropen a la realitat des de la reflexió i intervenció en el marc del context sociopolític actual, analitzant i emprant les noves tecnologies com a configuradores de noves realitats o des de la revisió i impugnació de certs aspectes d'aquesta realitat des de l'anàlisi del passat i la memòria recents."
(Rita Andreu)

A Portraits, l'artista recull i transcriu informació personal i activitat publicada en els perfils de Facebook d'amics i coneguts configurant, d'aquesta manera, un mosaic de retrats diversos des d'una perspectiva radicalment contemporània. El projecte posa de manifest de quina manera les xarxes socials, malgrat la seva immediatesa, incideixen en la projecció de la imatge d'un mateix sovint ideal i artificiosa.





foto Olga Taravilla




PARTICIPATION À PRESSION DESIGN 2014 avec les projets:

- Design for orthopedist, un plâtre pour le bras avec des moulures inspirées des plafonds en stuc des intérieurs bourgeois.
- DUST DE LUXE, des sacs d'aspirateurs conçus dans des étoffes nobles et clinquantes.

La troisième édition de la biennale du design d'auteur organisée par l'Observatoire MAD a eu lieu du 28 juin au 6 juillet à Sélestat, en Alsace centrale, au cœur de la région du Rhin supérieur. 20 entités comprenant 27 designers et artistes, soit 36 propositions représentant environ 70 pièces, ont été sélectionnées et exposées dans 6 lieux de la ville.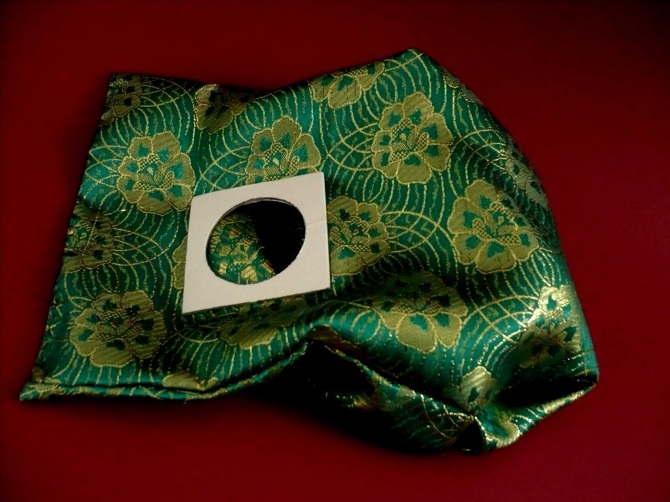 DUST DE LUXE, Luxury Vacuum Cleaner bags, 2006, Barcelona, Spain



Design for orthopedist, 2011, Cadaqués, Spain



http://www.madartdesign.fr/


PORTRAIT

Partager ses passions, ses goûts, ses émotions, ses sentiments constitue sans doute la première motivation d'usage de Facebook. Être présent sur Facebook invite, voire oblige, les individus à un exercice réflexif : ces derniers doivent choisir, parmi une multiplicité de possibles, comment ils vont se représenter, pour créer l'image qu'ils souhaitent donner : leur Idéal du moi.

Tout cela se transforme en un récit de soi, une forme de portrait.

Dans son travail " Portraits", Valérie Prot retranscrit et met à plat avec un style non inventif, voir neutre les informations qu'elle récolte sur les profils Facebook de ses amis et l'activité sur leur mur. L'information transformée en texte sans la structure de la plateforme montre alors la réalité plate de l'activité dans les réseaux sociaux.

Le texte est encadré confrontant le lecteur à un portrait contemporain.





PORTRAITS, work in progress, 30x40cm





Les échinides
Livre, Cadaqués 2014

L' apparition sur terre d'un objet non identifié, un test d'échinide disproportionné, déclenche une série d'événements.

"Valerie met en scène des " cliparts" permettant généralement l'illustration de documents, présentations, annonces commerciales dans une histoire palpitante: une légende futuriste dans une société qui s'alimente de scénarios-catastrophes. Avec humour et sous une apparente innocence, se définit un regard et une volonté clinique d'observation du réel : une réflexion sur le comportement social, les comportements de groupe et le leadership."


Els equinoïdeus
Llibre, Cadaqués 2014

Aparició a la terra d'un objecte no identificat, una closca desproporcionada d' equinoïdeu que desencadena una sèrie d' esdeveniments.

" Valérie posa en escena elements que s'usen habitualment en projectes comercials i presentacions (clipart) en un relat trepidant: una llegenda futurista en una època marcada pel plaer a la catàstrofe. Amb ironia i humor, d' aquesta aparent innocència, es defineix una mirada sobre comportaments socials, conductes grupal i lideratge." Els equinoïdeus (Echinoidea) són una classe d'animals equinoderms, coneguts de forma genèrica com a eriçons de mar, garotes, garoines, paparinells o bogamarins.




Illustrations, textes et conception graphique: © Valérie Prot
Reproduit et achevé d'imprimer en juin 2014 par Gráficas Campás (150 exemplaires en français, 150 en catalan).
Merci à Montserrat Ferré Corretja i Carole.

Disseny gràfic, il·lustració i textos: © Valérie Prot
Imprenta: Gráficas Campás.
Primera edició: Juny 2014 (150 exemplars en català, 150 en francés). Gràcies a Montserrat Ferré Corretja i Carole.


https://echinides.tumblr.com/